results that you can see and measure! Not only do we ensure that your campaign targets your ideal audience, we consistently review the project direction against your goals to ensure proper course direction as we move forward. 
Additionally, we can integrate with your current Customer Relationship Management (CRM) systems making the process seamless. This allows us to provide real-time detailed reports and analytics with reliable and accurate reporting tools. Watch the video to see an incredible example of a project coming to fruition for one of our clients.

Brand Assessment
Define potential pain points in your brand perception

Brand Creation
Develop a correction plan, even a brand rebuild

Brand Proliferation
Integrate your polished brand into all of its assets.

Brand Creation
Develop a correction plan, even a brand rebuild.

Brand Proliferation
Integrate your polished brand into all of its assets.

ROI Tracking
Track and report your brand's success.
From Start to Finish
We have you covered.
With our unique holistic approach, we can (1), help you define potential pain points in your prospect's brand perception (2), develop a correction plan, even a brand rebuild (3), integrate your polished brand into all of its assets and (4), track and report your brand's success! We are committed to the success of your brand.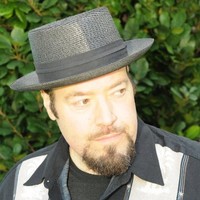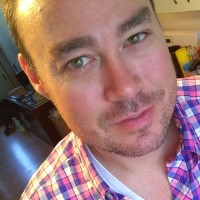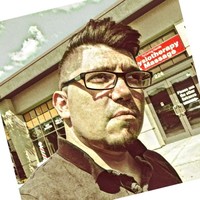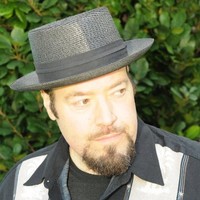 Christopher Lower
Author, PR & Social Media Strategist
Scott is a Search Engine Jedi and has The Viral and Traditional Marketing skills to take your company to the next level!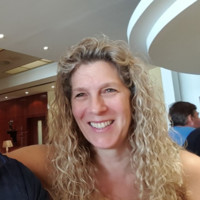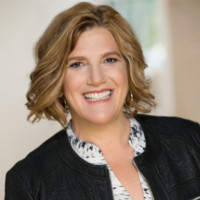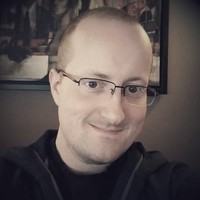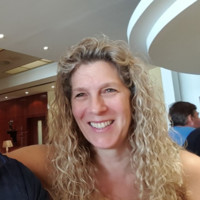 Linda Wittig
Marketing & Communications Professional
Scott is a visionary who strives to keep the client's best interest in mind. His relationship management skills, while juggling many projects at the same time, are inspiring. He's the guy you want to work with when your project has multiple moving parts and needs a creative twist. He's patient, encouraging, kind and has a great sense of humour. I'm thankful to have the opportunity to work with him. One of the best in the field in my opinion. You should hire him!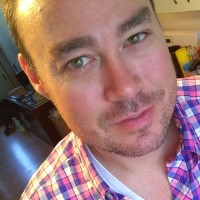 Roger Kondrat
Full Stack Web Developer | Freelancer
Scott is a very detail oriented leader, who communicates his goals and expectations clearly. He knows exactly where we all need to go, no one is left to wonder what they are to do and how they are to do it. As well he is fearless in his pursuit of client success. Additionally Scott is very accessible no matter the situation or the degree of work/stress he may have at any given time. Always there is time for those he works with regardless of whether they are employees, partners or suppliers. I will continue to work with, partner with and participate in opportunities with Scott as long as those opportunities present themselves.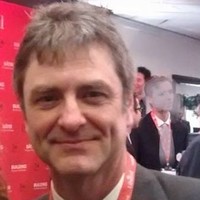 Marlon Kevlar
Executive Director at GreenScore Canada
Scott is the most effective commercial artist I have ever worked with. He has the rare gift of being able to get consensus from all stakeholders in a project even if they have competing interest. That combined with his creative abilities makes him a person I would hire without hesitation.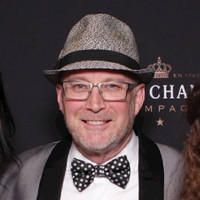 Jeff B. Wilkie
Honorary Canadian Global Ambassador at GIC Capital Corp.
Scott has earned my respect. We had a new start up with no end of pressure and deadlines and Scott handled all the multi tasking and conflicting deadlines with class and professionalism. He never lost his cool when others did. It was great to work with him.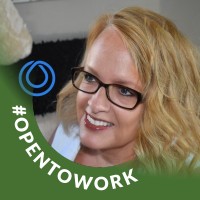 Sandi Serr
Marketing Consultant & Independent MONAT Global Marketing Partner
Scott offers superlative marketing expertise specializing in marketing strategies and brand development. As a multi-family builder of a reputable and award-winning company that has been around for 30 years it is imperative that we have the best full service marketing and creative team giving us 100% of their attention. Scott continually goes above and beyond to ensure our marketing needs are met. He believes in stepping out of the typical boundaries that may be set within our industry so that we may shape the image of our company in a positive yet innovative way. By doing so he has managed to distinguish our marketing from the competition by introducing innovative technologies with interactivity as well as traditional marketing integration.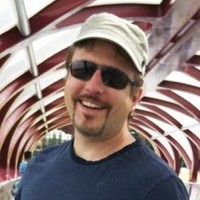 Daryl Maksymec
Owner - Colloco Enterprises Inc.
Scott Baird's mind blowing approach to everything he is involved in is light years ahead of anyone else I know. He steps outside the boundaries of what is possible, looks back, laughs, and then makes it possible. I've had the pleasure of working with Scott for some time now and I'm excited to be involved with such a brilliant mind. Above all, I was impressed with Scott's ability to continuously make solid decisions. He is an absolute pleasure to work with and I'm glad to be along for that wild ride!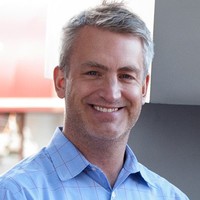 Johan Rothzén
Managing Partner at Oplii
Scott is a talented individual, whether you need help with a traditional media campaign or social media initiative, Scott has the pulse on both and will be able to bring a lot of experience to the table. He is extremely knowledgeable when it comes to brand development and branding strategy. Thinking about growing your brand? Look no further!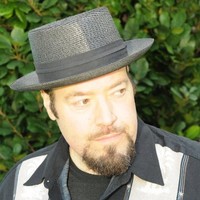 Christopher Lower
Author, PR & Social Media Strategist
Scott is a Search Engine Jedi and has The Viral and Traditional Marketing skills to take your company to the next level!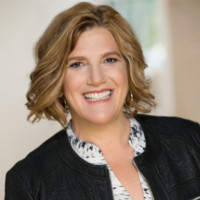 Cathy Paper, M.A.
Founder, Networking Coach & Business Dev Coach
Scott Baird is a powerful web partner. He thinks about your business, gets the interactive space better than most and is a strategic thinker. I hired him for the Harvey Mackay project again and again. He was always able to add great value, good ideas and creative ideas that drove results. He's as strategic and creative as they come.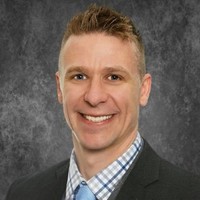 Andrew Steingas
Marketing Professional
Scott is a very creative talent whose grasps on modern marketing techniques and strategies are second to none. His hands on approach to media, marketing and public relations have given him a wealth of knowledge and experience in an industry that changes so rapidly. Few people actually know and understand modern media and Scott is definitely one of those people. I would highly recommend Scott to anyone looking for a beneficial working relationship.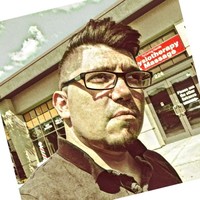 Sebastian Salazar
Social Media and Video Production
Scott is a leader and an innovator in how people, organizations and businesses see themselves through the lens of social media. He has brought a unique idea in SMBYYC to Calgary and is cultivating an intelligent, informed and well connected community. He has created an environment where people can share ideas, opinions and perspective about social media like never before in this town. A visionary, a true leader, and a wealth of information, experience and perspective. No one else is doing what Scott is doing right now.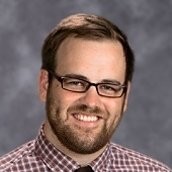 Joseph Olson
Director of Admissions at Saint Agnes School
Scott helped me out at Augeo Affinity Marketing in creating and implementing a social media platform from which we are able to service our clients. Scott was great to work with in that he was so creative. With his vast knowledge of the many marketing tools online he was able to help me taylor our platform to fit our various needs. He is always willing to answer any questions I may have, he is extremely prompt, and remain very professional while at the same time speak to me and my level of understanding. Scott comes highly recommended by the Augeo Interactive dept. Thanks man!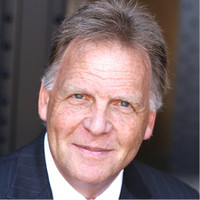 Leigh Bailey
Experienced CEO Advisor | CEO On-Boarding | Executive Leadership Team Development
Scott is very knowledgable regarding websites and social networking and very willing to share his knowledge. He is personable and understands how to link our business strategy with web strategy.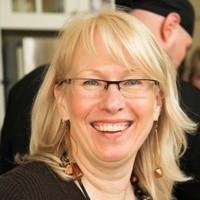 Pat Lothrop
Host at Diamond Willow Bed & Breakfast
Scott's passion is evident in all he does. He helped put together a terrific campaign that concisely promotes the product with awesome visuals and a tagline that is effective and catchy. Scott's advise and direction vis a vis the web site and new social media directives have been informative and pertinent to our needs. We're learning a lot!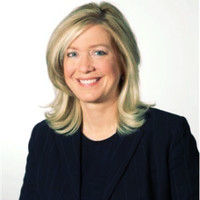 Leann Lindahl
Chief Strategy Officer (CSO) at Best Care
Scott is full of concepts and knows how to implement them. He is a wealth of knowledge when it comes to creative, innovative ideas. Scott always brings something new to the table and makes it a realization.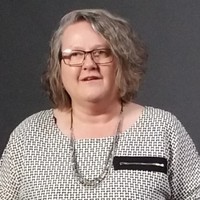 Donna McTaggart
Founder - Live Loved
Scott had the vision to begin Social Media Breakfast in Calgary. It was at the first event that I had the pleasure to meet him. He invited guests from his network and created a community where people felt comfortable to network, ask questions and develop relationships with others that had similar questions. Scott continues to work on his craft. His skills help brands communicate with their markets. Always wanting to push the boundaries of new technologies has brought him to a space where augmented reality is a new reality. I am excited to see his business grow exponentially. I would highly recommend Scott for any of your marketing needs, including creative direction, advertising, design creation and client relationship management.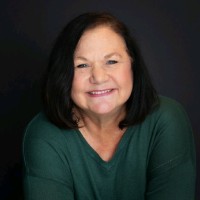 Mary Lower
Owner/Chief Storyteller Sterling Cross PR
Scott is has an amazing aptitude of taking his wildly creative vision and creating campaigns that make an amazing impact for our clients. His work ethic is incredible and sense of humor is, well I'll just say, funny!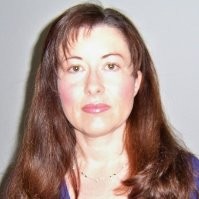 Kimberley Orr
Senior Marketing Coordinator at Streetside Homes
I enjoyed working with Scott who created innovative and unique marketing and branding campaigns and salescentre designs for Albi Homes. He was also instrumental in developing a new logo for Albi's Renovation company, Albi Renova, which I believe showcases the class and embodiment of what Albi group of companies is all about. Scott is extremely personable and has excellent writing skills.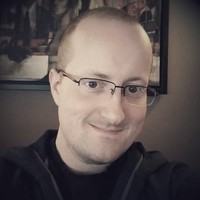 Josh Kellendonk
Solutions Architect at Colloco
When Scott coordinates projects he enables everyone to focus on their primary goals without being overwhelmed by the sheer scale of the work being done. The projects that I have worked with Scott on have all been resounding successes. I wouldn't hesitate in recommending him for projects of any scale.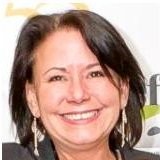 Virginia Ashley
Practice Development Manager at Microsoft
Scott is a great designer and has a fantastic work ethic. He is a self starter with loads of talent and creativity. I highly recommend Scott Baird.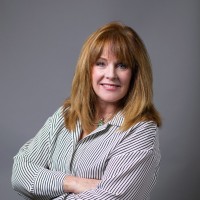 Patricia Pearson
Vice President / Owner at Atomic Props & Effects, Ltd.
Scott took our ideas for a new web site to another level for us. We are in the advertising industry and image is reality. He pushes the envelope and has the knowledge to back his recommendations. He was able to keep the project moving forward in a timely manner, was open to changes we made during the process, enthusiastic about his work, and ultimately made us look good.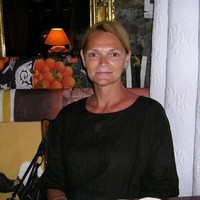 Connie Leidal
Marketing Consultant
Scott and his team worked closely with Dundee Developments in creating a new campaign for our community, Montrose in High River. Scott was instrumental in redoing the web site which works very well for us and the builders to update anytime. Scott is extremely knowledgeable in social media and has developed a Social Media Breakfast which as helped me to understand social media better. Scott goes the extra mile to ensure his clients are satisfied with his service...I would highly recommend Scott.